Dash cams
Connected camera range for vehicles and fleets of all sizes, providing you with instant video footage to help keep your drivers protected and other road users safe.
Forward facing dash cam
Our forward-facing dash cam offers remote video download and a host of protective measures at an unbeatable price. Secure peace of mind for your drivers with a cost as small and discreet as the device itself.
£120.00 one off payment
£10.00 per month
36 month contract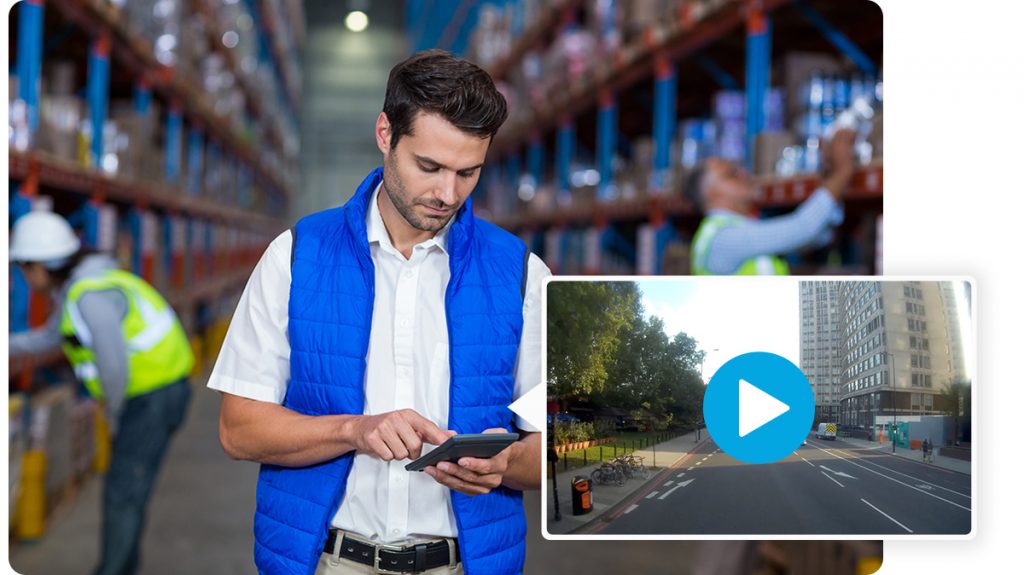 Vehicle tracking offers
There is also a great range of offers available for vehicle tracking
Fewer accidents

Use video insights to help train drivers, creating a safer workforce to reduce accidents and associated costs.

Lower insurance

Insurance premiums and claims costs can be significantly reduced by introducing cameras to your vehicles.

Eliminate fraud

Prevent bogus claims with accurate footage of incidents and prove you weren't at fault.

Protect drivers

Provide drivers with the reassurance that their journeys are being recorded, keeping them safer on the road.
Forward facing dash cams
Compact front-facing dash cams with clear HD footage of the road ahead. Connection to the 4G network enables fast remote footage download in the event of an incident; helping you to reduce driver liability. Our cameras have been designed to be tamper proof and have a wide angle lens for increased visibility.
Dual facing dash cams
Monitor both the road ahead and the interior cab view of the driver at the same time giving you complete visibility of what is going on in and ahead of your vehicle. The footage can prove invaluable if any of your drivers end up in an accident that isn't their fault and help to improve driver behaviour through ongoing video supported coaching.
Multi cam system
Multi-cam systems ensure critical areas around your vehicles are accessible and recorded, giving you and your drivers complete visibility of pedestrians and other road users. Tailored solutions can be made that are specific to the company and the vehicle to ensure each important viewing angle is captured. Multiple cameras can also be integrated with telematics for complete vehicle information.
Brauchen Sie Hilfe?
Um uns zu kontaktieren, füllen Sie bitte das Formular auf der Kontakt Seite aus.