Car solutions
Whether you're looking for a petrol or diesel car, or wanting to take your first step into EV, we offer some of the most competitive deals across multiple brands with some vehicles available for immediate delivery.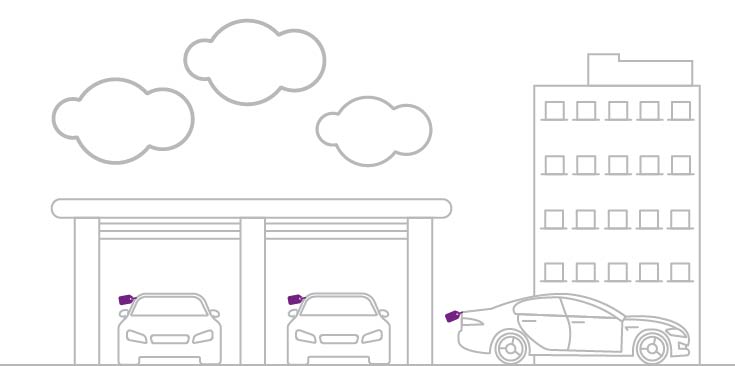 Hyundai Tucson Estate 1.6 TGDi PHEV Ultimate 5dr 4WD Auto

Petrol/Plugin Electric Hybrid

12 months initial rental payment

48 months, 5,000 miles p.a.

More details

Kia Sportage Estate i.6T Gdi HEV GT-Line 5 dr Auto

Petrol/Electric Hybrid

12 months initial rental payment

48 months, 5,000 miles p.a.

More details

Audi A4 Diesel Saloon 35 TDI S Line 4dr S Tronic

Diesel

12 months initial rental payment

48 months, 5,000 miles p.a.

More details
Van flexible hire offers
There is also a great range of offers available for flexible van hire
Excellent value car hire choices

We work with all the major car manufacturers with flexible contract options that best match your needs. Manage your account on our straightforward platform to control costs.

Industry leading experts

Our team are on hand to cater to your needs. We also handle the maintenance throughout you using our cars, freeing you to focus on more essential areas for your business.

Hassle-free process

Our process is straightforward. Apply online for an account, agree on terms and then our market-leading solutions are immediately at your fingertips.
Petrol, diesel or EV, our car leasing portal has them all
Whether its one car or several hundred, Radius Vehicle Solutions have a range of offers that can be tailored to meet your needs.
If you know what you are looking for, use our online calculator to choose your lease period, mileage, and basis of service. If you don't know what you want or need, then check out our latest offers and in stock deals.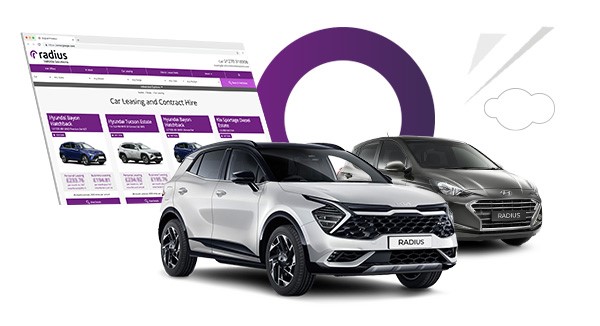 Do you operate a fleet of cars for your business?
You can browse at your leisure and when ready, submit your selection. Our knowledgeable and experienced team are on hand to work on your enquiry and propose solutions which meet your needs.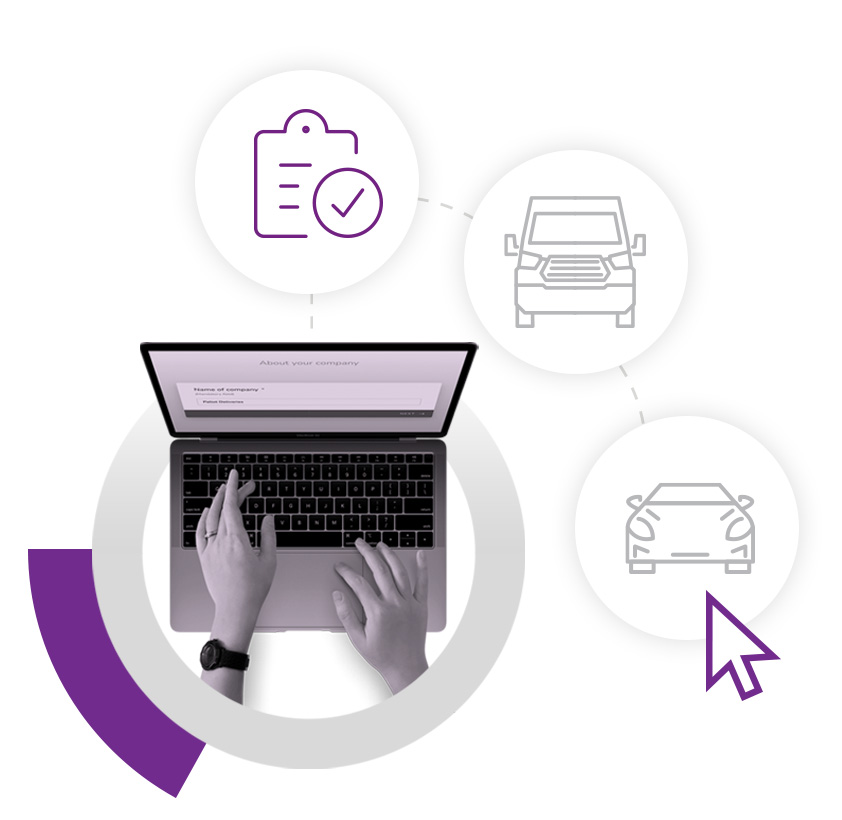 Our focus on technology makes working with us easy
With several years' experience, we are one of the fastest growing vehicle rental solution providers operating in the UK today. We have over 3,000 vehicles on UK roads driving 66 million miles each year, so we know exactly what's required to keep the wheels of your business turning.
Whether you need one van to support your business, or a fleet of several hundred working nationally round the clock for a blue-chip corporate, we have a solution that can meet your needs. We see innovation and technology as a key enabler in any business, so we invest heavily in these areas to deliver information and services as conveniently as possible.
Need help?
To get in touch, please submit a form on the contact us page
Radius Vehicle Solutions Limited
Registered office: Euro Card Centre, Herald park, Herald Drive, Crewe, CW1 6EG. Radius Vehicle Solutions Limited is registered in England and Wales with company registration number 05365266 and authorised and regulated by the Financial Conduct Authority with FCA number 925884. It is a member of the BVRLA www.bvrla.co.uk – membership number 1864
*Pricing based on a business lease contract. Excluding VAT. Please visit https://app.radiusvehiclesolutions.com/ for the full Ts and Cs.