Dash cam ranges for vehicles and fleets of all sizes
Reduce insurance and claims costs

Instant video footage to keep your drivers protected

Forward-facing, dual-facing and multi-cam options
Compare now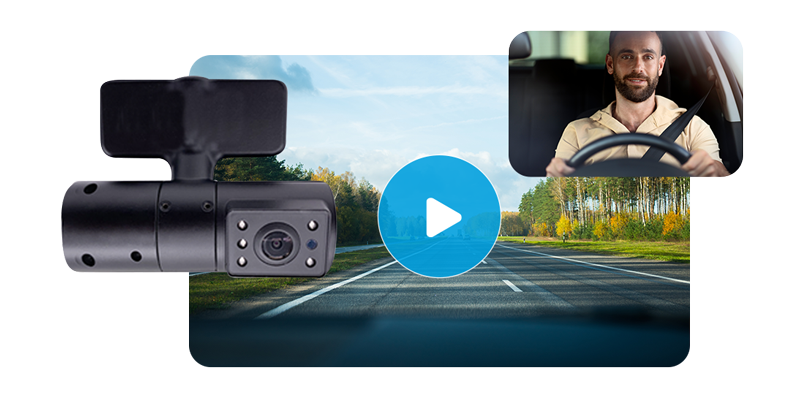 Forward facing dash cams

Whats included:

– See footage of your vehicles whenever and wherever you are.
– Get greater visibility and a crystal clear view of incidents; helping you to reduce driver liability.
– Tamper proof camers with a wide angle lens for increased visibility.

Starting from €10.00 per month

€120 one off payment and €10 per month
Forward-facing dash cams
Compact front-facing dash cams with clear HD footage of the road ahead. Connection to the 4G network enables fast remote footage download in the event of an incident. That helps you to reduce driver liability. The cameras are also tamper-proof and have a wide-angle lens for increased visibility.
Dual-facing dash cams
Monitor the road ahead and the interior cab view of the driver, giving you complete visibility of what is going on in, and ahead of, your vehicle. The footage can prove invaluable if any of your drivers end up in an accident that isn't their fault. It can also help to improve driver behaviour through ongoing video-supported coaching.
Multi-cam system
Multi-cam systems ensure critical areas around your vehicles are accessible and recorded, giving you and your drivers complete visibility of pedestrians and other road users. Tailored solutions can be made that are specific to the company and the vehicle to ensure each important viewing angle is captured. Multiple cameras can also be integrated with telematics for complete vehicle information.
Radius Telematics Limited is authorised and regulated by the Financial Conduct Authority under reference number 976344