Charge cards
The Velos Corporate Charge Mastercard® gives you and your employees the freedom to pay for all business expenses. Choose between our three cards so your employees only ever pay for the expenses they need to.
Security

All our cards are PIN protected, minimising the risk of fraud if they are lost or stolen. You select the card type, Sapphire, Fleet or Fuel, and can limit where the cards can be used, reducing the potential for misuse.

Global network

Our Velos cards work through the MasterCard® network, meaning they are accepted at the vast majority of stores, restaurants, hotels, airlines, car rental agencies and fuel stations.

Simple administration

Our online account management system, Velocity, comes as standard with Velos. With Velocity you can monitor spend, move around card limits, and cancel or block cards.
Velos Sapphire
Our Velos Sapphire card is designed to cover you for all your business expenses. From your fuel spend and hotels to when you need cash when travelling overseas, our Sapphire card is always there when you need it.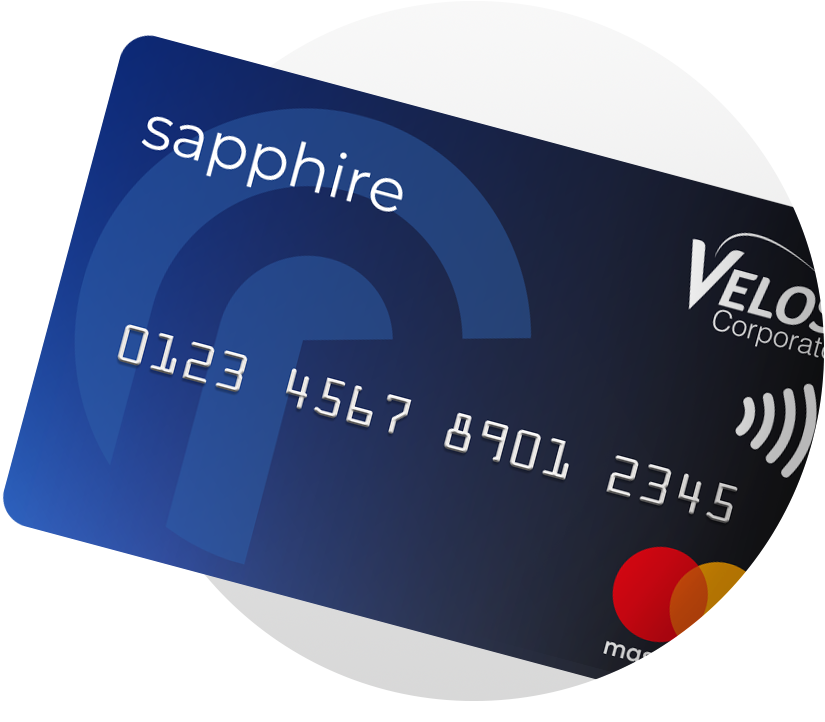 Velos Fleet
Our Velos Fleet card is an ideal solution for the managers in your business. They have the access to pay for their travel and general business expenses and you have full visibility of their spend and control of their credit limit.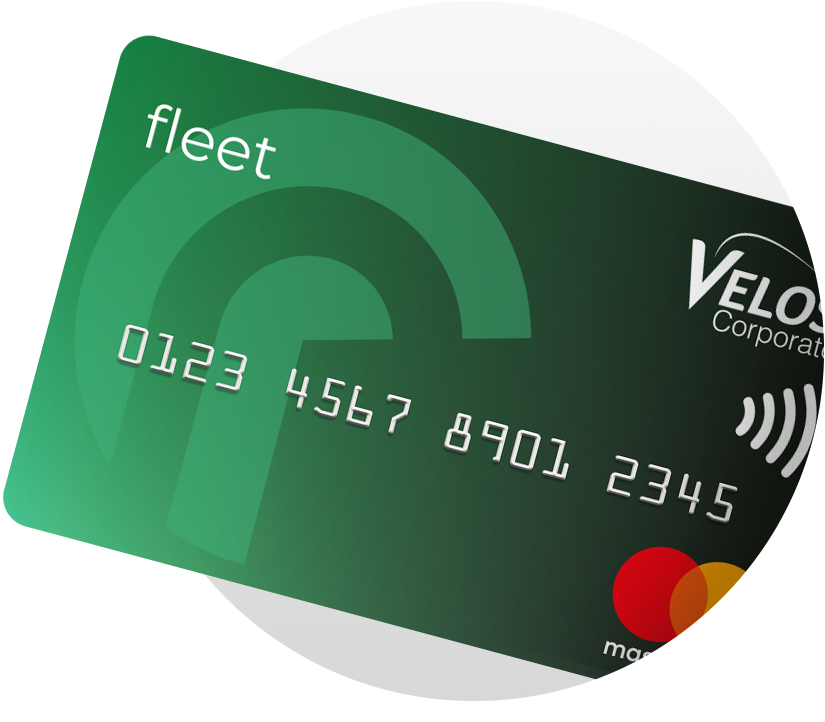 Velos Fuel
Our Velos Fuel card has been designed for your drivers, it can be used at 99% of fuel stations and at all tolls giving your drivers the flexibility to refuel wherever they need to. Drivers can also pay for their tolls without the need to carry cash or reclaim expenses.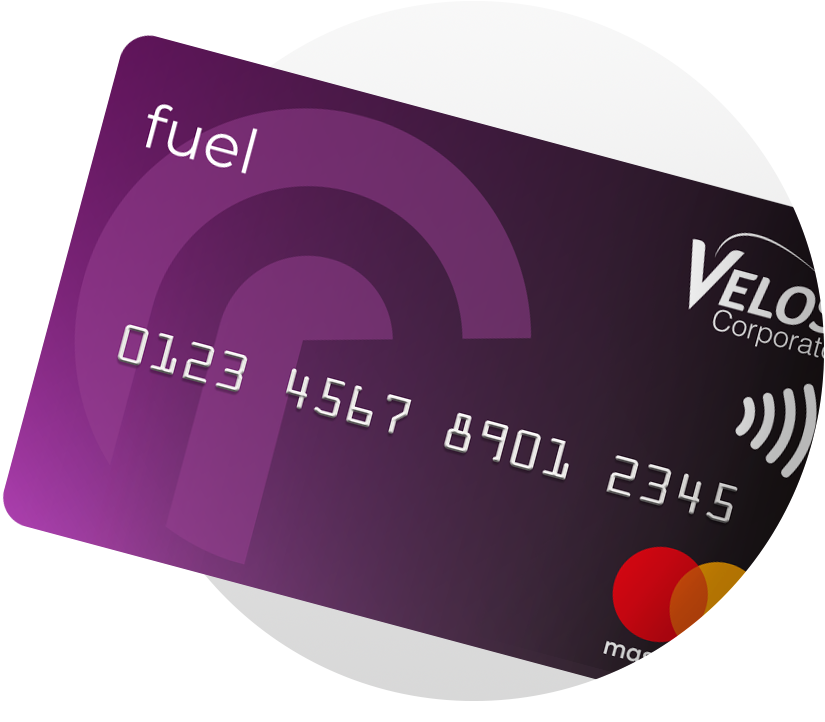 Manage your charge cards online
• Instant reporting tools for all your spend and usage data
• Access your statements conveniently in one place
• Easily control and manage your existing fuel cards
• Cancel lost cards quickly and easily
• Receive SMS notifications for every transaction in real-time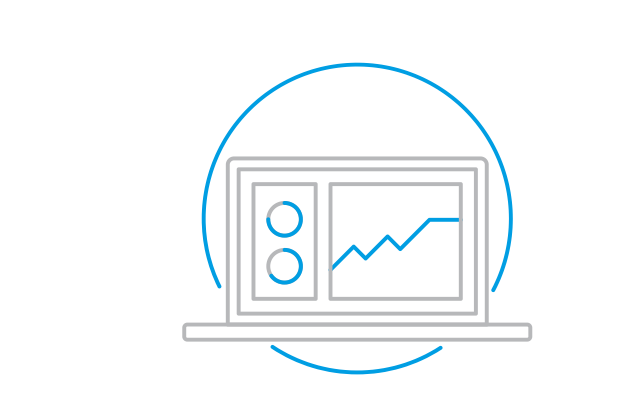 Velos Corporate is a trading style of UK Fuels Limited, which has its registered office address at Euro Card Centre Herald Park, Herald Drive, Crewe, CW1 6EG. UK Fuels Limited is registered in England and Wales with company registration number 02212080.
Mastercard is a registered trademark, and the circles design is a trademark of Mastercard International Incorporated. The Card is issued by PayrNet pursuant to license by Mastercard International Inc. PayrNet is authorised by the Financial Conduct Authority to conduct electronic money service activities under the Electronic Money Regulations 2011 (Ref: 900594)